Solar Panel Installation | Residential Solar Panel Installation
Searching for a "Roofer Near Me" in NoVA or Maryland?
Advantages of Solar Electricity
The five advantages of electric generation through solar panels are: 1. Benefits for the Environment. Climate change and global warming are exacerbated by usage of fossil fuels and solar panels provide an alternative way to reduce this environmental impact. 2. Monetary Savings. Most solar systems pay for themselves within the first 10 to 12 years and continue to produce electricity for 25 years or more. 3. Energy Independence. Cost of electricity increases each year and 100% electric grid reliability is no longer possible. Severe storms and heavy downpours cause power outages and solar panels provide electricity independence for homeowners and their families. 4. Federal and State Tax Incentives. These incentives are created to encourage homeowners to produce solar energy and to reduce dependence on fossil fuels. 5. Increase in home values. On average 30% of the cost of solar panel is added to home values and this translates to higher home sale prices in real estate transactions.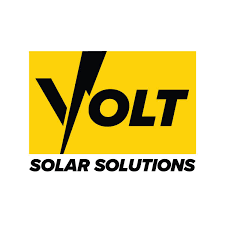 Why combine Roofing and Solar?
AST Roofing, Solar, and Consulting has been a roofing and solar installation contractor since 2012 and has served thousands of homeowners in Northern Virginia and Maryland. It started out as a roof repair, gutter repair, siding, windows, and roof replacement company and has since expanded to installation of solar panels, solar battery back-up, and maintenance of solar equipment. AST believes roofing and solar panel installations will go hand in hand in the future and inclusion of solar panels with new roofs will become the norm. AST offers a variety of solar equipment options and financing alternatives to its clients. Solar equipment such as solar panels, inverters, and MPPT chargers need to be customized for each household depending on need, sun exposure, electricity backup requirement and affordability. Each homeowner has a different set of needs and goals. As new roof shingle life expectancies have reached 50 years or longer, it is a great idea to include solar panels installation when replacing shingles. This lowers electric bills, helps the environment, and adds value to homes. It is very important to consider solar installers who are also licensed and certified roofing contractors. This way there is transparency and shared responsibility which brings peace of mind to the homeowner in case of any roofing issues come up in the future. Solar panels have become much more affordable and efficient over the past decade and solar equipment such as inverters, chargers, and combiners have become smarter and easier than ever to tie to the grid and backup batteries. Let AST Roofing, Solar, and Consulting show you how to include solar into your roof replacement project, show you visually how panels will look on your roof, and discuss various financing options. We look forward to serving you. We use only the best roofing products from award-winning industry brands such as James Hardie, Alside, Kleer Lumber and GAF. And because we're a GAF Certified roofing contractor, we can offer you the GAF Lifetime Roofing System, the gold standard in roofing today.